Achieve Your Best
Welcome,
I am excited that you are interested in learning more about Chapel Hill-Chauncy Hall School. From our engaging teachers and students, to our beautiful campus, to our dedication to helping students achieve their best, CH-CH is a school unlike any other.
By completing the form on this page, we will send you important information about our academics, our day and boarding programs, our community and how CH-CH students are prepared for college.
If you would like to learn more, contact me or complete the Inquire Form on this page.
I look forward to welcoming you to campus!
Kathryn Saunders
Director of Enrollment Management
781-314-0806
"A school like no other..."
Listen to what CH-CH parents have to say about their CH-CH experience:
At Chapel Hill-Chauncy Hall we're focused on one thing...
teaching the way students learn. Our teachers inspire, engage, and support students in their challenging classes. Although the best description comes from our passionate alumni who use one word again and again to describe their CH-CH experience... transformational.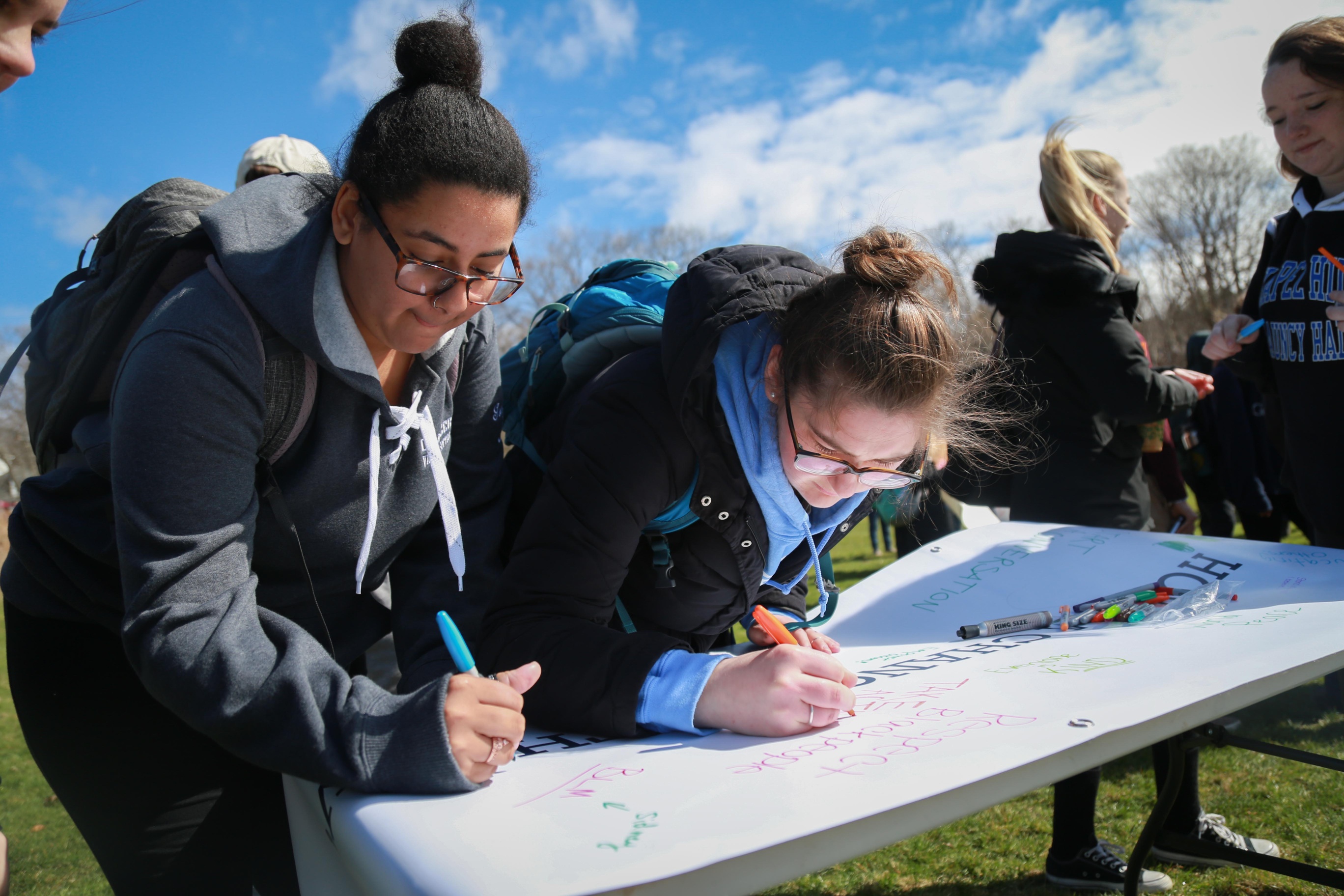 A few quick facts about CH-CH:
200 students, Day and Boarding, Grades 7-12 & Post-Graduate (PG)
5:1 student to faculty ratio with an average class size of 10
40% of our students are boarding
11 countries represented
We offer 17 unique AP, advanced, and honors classes
Our athletic teams have won 17 league championships in the last 5 years
70% of our faculty have advanced degrees
Located 10 miles outside of Boston in Waltham, MA
A scenic 42 acre campus
100% of our students are accepted to college or university
"I will always appreciate the community fostered at CH-CH and how influential the school was in my high school years and beyond." - CH-CH Alumni